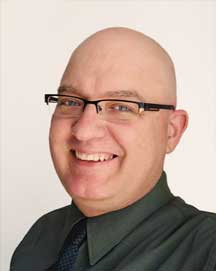 AlterMedia began producing marketing data and materials back in 1993, a full year prior to the public appearance of the World Wide Web. As the impact of the web increased, work on projects for Business Depot (Staples), Sears, and Beaver Lumber, shifted to smaller companies with fewer layers of management and more access to top decision-makers.
In 2002, owner Ted Dyment decided to move the Toronto office to a commercial building purchased in the beautiful village of Millbrook, just outside Peterborough, Ontario. Changing the location from the stressed-out heart of a big city to a quiet rural valley also changed the nature of AlterMedia's work, with internet communications becoming central to collecting and transmitting marketing data and materials. The new location for the studio also began to shift the location of our clientele, with new business relationships arriving from Peterborough, Port Hope, and Durham region, and with "competitive intelligence" becoming our principal product.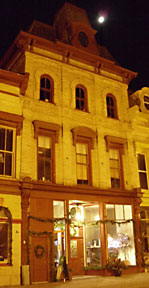 Today, Ted and his team enjoy working from a bright studio on the main street of Millbrook, where we can walk out the front door to enjoy a busy cafe-culture, but with miles of forest trails waiting out the back. When clients drop by, they are encouraged to bring their walking boots: many technical and tactical plans can be hashed-out faster on trail-walks than on the whiteboard!
Gathering and processing marketing data continues to be at the heart of AlterMedia's work (examples populate this website). However, for a small number of select clients, AlterMedia makes a much deeper commitment: actively fighting campaigns on their behalf using SEO/SEM techniques.
What is SEO/SEM?
Knowing what features are rewarded by Google with high rank — or punished with low rank — is essential to raising a website's rank. When any of us search Google for a product, it is the top-ranked websites that overwhelmingly capture our money, while companies buried below page one are doomed to be only found by customers who already know the company's name. The whole point of marketing for prominence on search engines is for companies to "Get Found" by customers who didn't know they existed a second earlier.
Getting to the top of Google requires a Search Engine Optimization (SEO) campaign, mainly associated with establishing a "natural looking" profile of increasing links from external sites, combined with careful use of keywords within the content of a site. Search Engine Marketing (SEM) is mainly the creation and ongoing optimization of pay-per-click AdWords campaigns, not merely to intercept prospective customers at the moment they were searching for a product or service, but to establish the size of a target  market within a geographical location, and identify those keywords most easily converted to sales (and those that never do). Companies or SEO professionals who study the data on this site are able to see problems and opportunities and apply solutions to the sites they are trying to raise in rank.